During the event creation process, you have the option to create events that span over multiple days.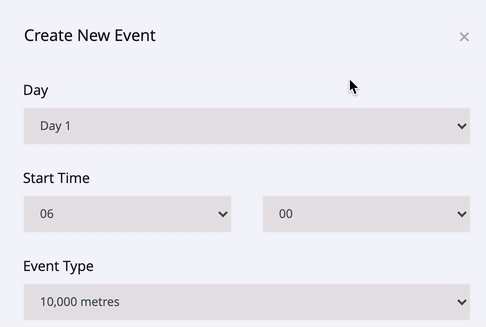 By default all events will be placed on 'Day 1', however, you have full flexibility over the schedule.
Once created events will order themselves based on Day followed by the time of the event and all PDF reports and schedules will contain the day information.