Sports Tracker makes it possible to automatically assign lanes to respective teams & individuals.
On an organisation level you can now assign up to 12 lanes to specific teams in your meets. (See below).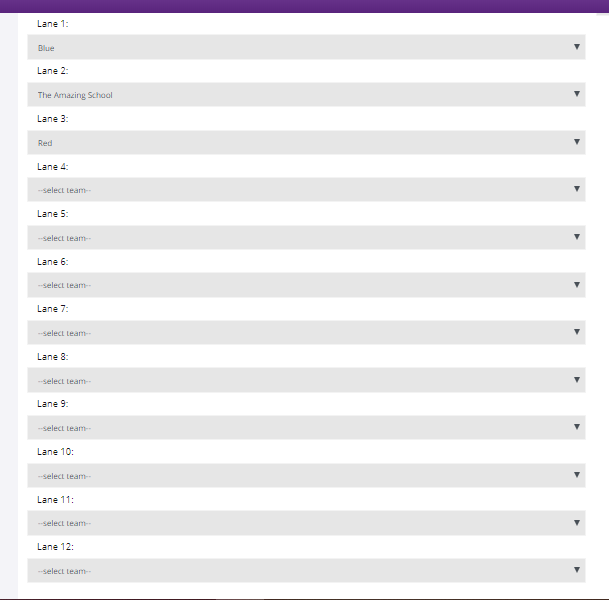 Once assigned students from these teams, will default to the lanes specified for their teams. This is also reflected on the blank event PDF and online participants list.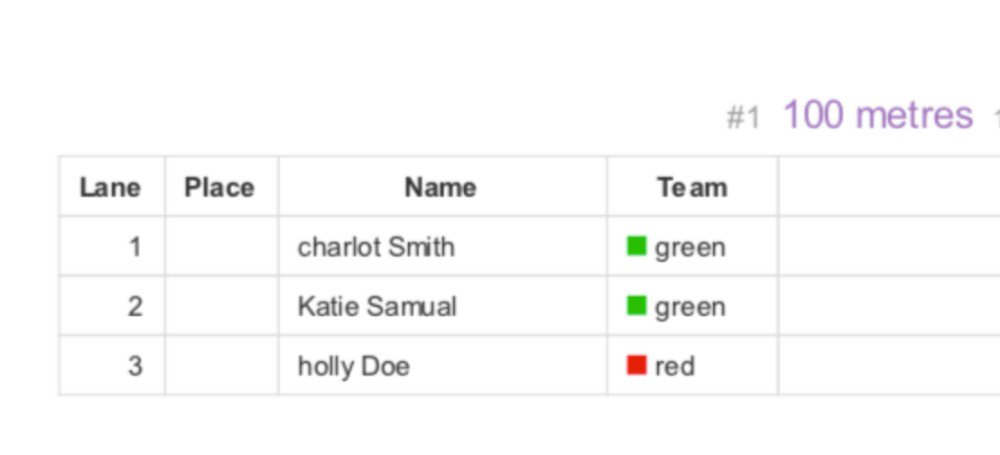 Assign Lanes to Individuals.
Automatically allocate lanes to individuals as they are added into the competing event.
Once this is selected, lanes will be provided to students based on the order you arrange them into the event from the event pool.
You'll find these features inside your organisation settings.