After completing this tutorial, you will be able to learn how to create alternative scoring options for relays using the Sports Tracker web app.
Step 1: Go to Divisions tab.

Step 2: Click on Create New.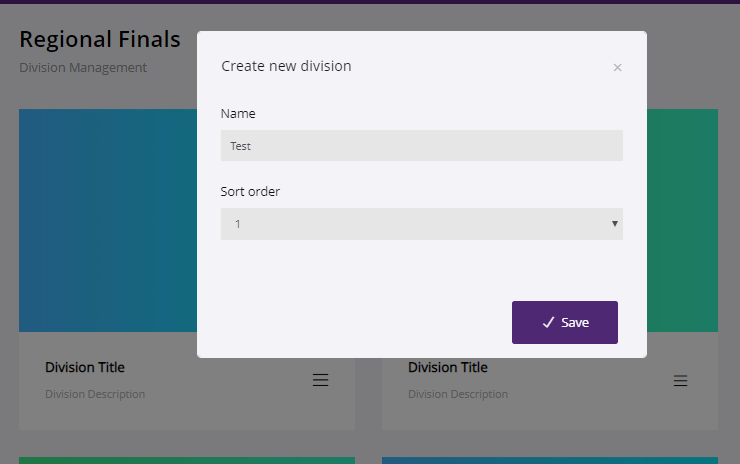 Step 3: Click on Menu icon then Score System.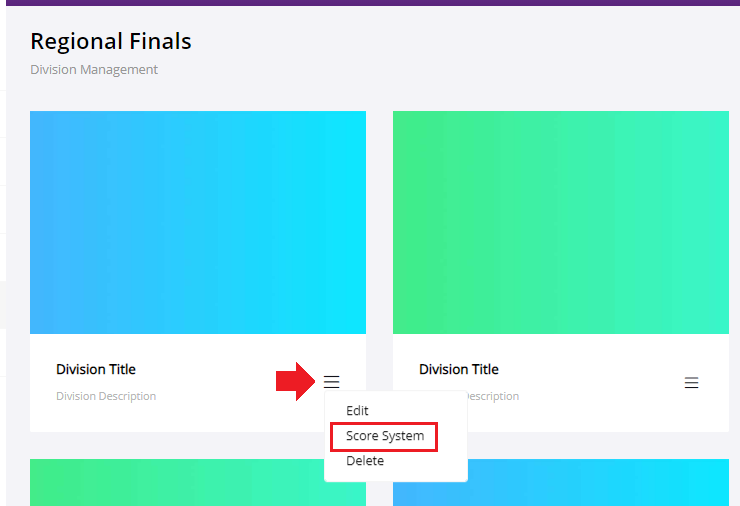 Step 4: Fill in the form score points, add or remove places as needed, and click on Update when you're done.

Step 5: Now go to Meets tab and select your Meet by clicking on Meet Progress icon.

Step 6: Click on Events.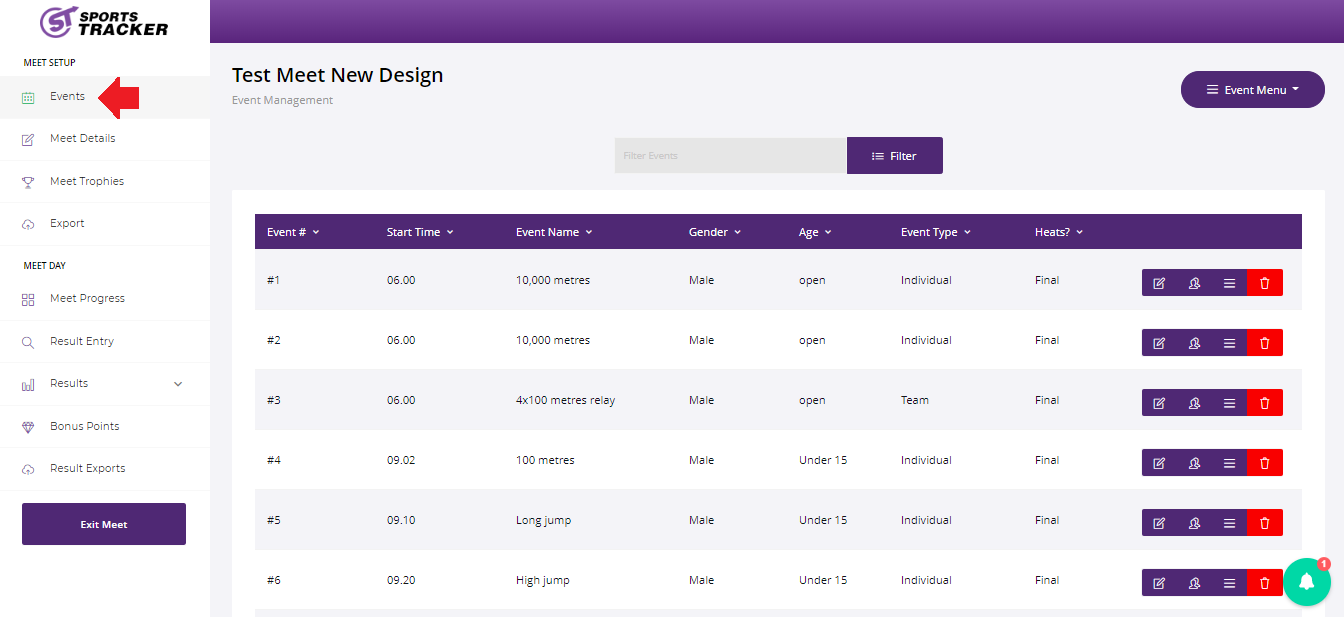 Step 7: Click on the Edit Event icon to change Score System.